Greetings friends and supporters,
In this day and age there are times we stand on the sidelines watching the world go by. Then there are times we are so moved that we can no longer sit idle by and we must rise to the occasion. That occasion is now. I have been the Keeper of a God given dream for 41 years of being a Self Employed Artist full time so that I can attain financial self sufficiency and get off of being dependent of disability. I am asking you to stand with me now by donating $5 to show me that living my God given dreams are worthwhile and valuable.
My Indian name is Wabun Anung which in Ojibwe means Morning Star that I am the light shining in the darkness a sign of HOPE and the coming of a NEW DAWN. I am the Keeper of Native American culture and tradition and my vision is to share this Native American wisdom in the form of digital storytelling videos. I want the world to hear what it is that makes Native American wisdom so important to the survival of this world as outlined in the 8th Fire Prophecy of the Ojibwe that shows us there are two paths we can choose from. One the path of self destruction or the path of love, peace, and harmony lead by the Native American Wisdom Keepers.
The World needs to hear the voice of the Native American Wisdom Keepers. The world needs to hear the precious notes that only Native American people possess that complete the symphony of life. Native American Elders and Medicine People have spoken over me in ceremony about my unique path in life. I do not want to let them down. I do not want to let my tribe down, but instead I want to honor them in their wisdom and teachings that they blessed me with. I want to honor the Native American cultural teachers with the WE Indians program especially the late Menominee/Potawatomi Scharlene Wheelock my Native American Cultural Teacher who taught me about my tribal origins and believed so strongly in the power of Native American Science that she launched the Native American Science Fair for which I participated for 10 years. I want to honor WE Indians program Native American counselor Potawatomi Alfreda Young who always made sure I had paper and pencils for school and she made me laugh. I want to honor WE Indian program Native American Counselor Lakota John Clifford who paid for my opportunity to go to the Multicultural Workshop at UW-Milwaukee opening the doors to Native American traditions.  I want to honor my Medicine Woman and Pipe Carrier Mother Hail Eagle Woman who named me Morning Star and opened the door to Native American ceremony and traditions when we ran ceremony together in our dining room floor. I want to honor Potawatomi Earl Meshiguad who named me in the Ojibwe language at my naming ceremony and gave me my first Eagle Feather. I want to honor Chief John Konkapot my ancestor who went to serve as Captain in George Washington's Army during the American Revolutionary War because Chief Konkapot believed in the beauty of the dream of America. I want to honor Chief Bob Red Hawk who was my reference when I was accepted in the top 60 across the country for the Breath of Life Archival Institute for Indigenous Languages in Washington DC where I held 100 year old handwritten papers with Mohican language on them.  I want to honor Wynadot Artist Richard Zane Smith who empowered me to share my survivor story as a Native American Sexual Abuse Survivor in short story, poetry, and artwork as well as empowered me to encourage the sharing of other recovery stories of other Native American Sexual Abuse Survivors through his project Exposed to Light.
$5 is a very small price to pay to turn back the damage caused by Genocide and Intergenerational Trauma of Native American people. For just $5 I can present to you the positive healing of my Native American people that the world needs to hear now more than ever. It is an opportunity to right a very serious wrong that still exists in the American consciousness. $5 says I believe that Native American people have value and worth and deserve to live and be active members of American society. $5 says I believe that Native American people deserve a chance to be heard and take their rightful place on this land Native American people call Turtle Island. $5 says I cherish Native American people and want to promote their long term survival. $5 says I believe in you Wenona Lee Gardner, that you have walked a hard path and that doctors have told you that you are permanently and totally disabled, but instead you listen to the word of God who says to you it's time to stand up and let your voice be heard in this world. That Wenona Lee Gardner we need your voice of healing, love, and forgiveness to truly mend the broken hoop and broken hearts of American people. Wenona Lee Gardner we acknowledge you are a Medicine Woman and that your Medicine Woman Mother honors you as the Rainbow Warrior Artist, and Artist that brings healing, social change, and awareness using your God given spiritual gifts to make a greater distance of so many lives. With my $5 Wenona I am siding with God who spoke to you to rise Morning Star and take your rightful place in the universe.
Thank you in Advance,
Wenona Lee Gardner
Wabun Anung
White Turtle Rainbow
T
Aquai & Boozhoo, I walked the Medicine Path of Medicine Woman for 24 years. I lead the Artist's Way Circle for 18 years empowering artists to find their voice, hopes, and dreams. I have years of service work in various capacities giving back to the community is very important to me. As a Rainbow Warrior Artist I tap into the Native American prophecy of the Rainbow Warrior and the 7th and 8th Fire Prophecies of the Ojibwe using my artwork in particular videos to digitally tell stories. I am a digital storyteller and my videos are my way to tell these Native American infused stories that most people have yet to hear. Creater made me fair skinned but he made my heart and soul Native American for a reason. Above all I serve Great Creator, Jesus Christ of Nazareth, Divine Holy Mother, and Celestia. I am spiritual and live each day to the fullest. I look forward to sharing my unique perspective and Native American wisdom imparted upon me. I chose the path of love, peace, and understanding. Let's walk in beauty.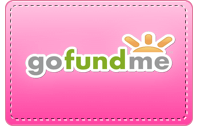 Dear friends and supporters,
After 19 years of dying on disability I have finally mustered the strength to stand up and live my dreams by declaring myself a Self Employed Artist. I love the reference of Rainbow Warrior Artist because I base my spirituality on the Native American Rainbow Warrior Prophecy where my Mohican Mother Wambli Wasu Winyan Hail Eagle Woman declared after interpreting my White Turtle Rainbow vision that I indeed that I am a Rainbow Warrior. She described me as a bridge builder among diverse people. I also woven in the fact that I am a artistic and wove that into the Rainbow Warrior status my mother blessed me with.
After serving 18 years as an Artist's Way Circle Facilitator I came to realize the power of shifting  my focus on my artistic hopes and dreams. I wanted to lead others in recovery by walking my talk and after years of careful planning and preparation I stood up and declared myself a Video Artist. I love digital storytelling and sharing my original music, thumbnails, artwork, and cosplay inside my videos.
On February 5, 2015 I declared to Social Security that I am a self employed artist. I felt such a rush of empowerment and I felt that my journey since I obtained my BA Business in 1995 and I studied in Fine Arts between 1997-99, and started taking classes in MBA in 2014 all together would give me a solid foundation in my pursuits of creative expression.
I am enrolled in the Stockbridge-Munsee band of Mohican Nation and Ojibwe and that I am blessed with rich experiences among the native community. My worldview is based on native values and belief and you can hear that when I create my stories in my videos.
Thank you in advance for sharing my link and for donating!
Thank you for blessings unforseen,
White Turtle Rainbow
Wenona Lee Gardner (Mohican/Ojibwe)