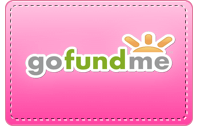 Dear friends and supporters,
After 19 years of dying on disability I have finally mustered the strength to stand up and live my dreams by declaring myself a Self Employed Artist. I love the reference of Rainbow Warrior Artist because I base my spirituality on the Native American Rainbow Warrior Prophecy where my Mohican Mother Wambli Wasu Winyan Hail Eagle Woman declared after interpreting my White Turtle Rainbow vision that I indeed that I am a Rainbow Warrior. She described me as a bridge builder among diverse people. I also woven in the fact that I am a artistic and wove that into the Rainbow Warrior status my mother blessed me with.
After serving 18 years as an Artist's Way Circle Facilitator I came to realize the power of shifting  my focus on my artistic hopes and dreams. I wanted to lead others in recovery by walking my talk and after years of careful planning and preparation I stood up and declared myself a Video Artist. I love digital storytelling and sharing my original music, thumbnails, artwork, and cosplay inside my videos.
On February 5, 2015 I declared to Social Security that I am a self employed artist. I felt such a rush of empowerment and I felt that my journey since I obtained my BA Business in 1995 and I studied in Fine Arts between 1997-99, and started taking classes in MBA in 2014 all together would give me a solid foundation in my pursuits of creative expression.
I am enrolled in the Stockbridge-Munsee band of Mohican Nation and Ojibwe and that I am blessed with rich experiences among the native community. My worldview is based on native values and belief and you can hear that when I create my stories in my videos.
Thank you in advance for sharing my link and for donating!
Thank you for blessings unforseen,
White Turtle Rainbow
Wenona Lee Gardner (Mohican/Ojibwe)